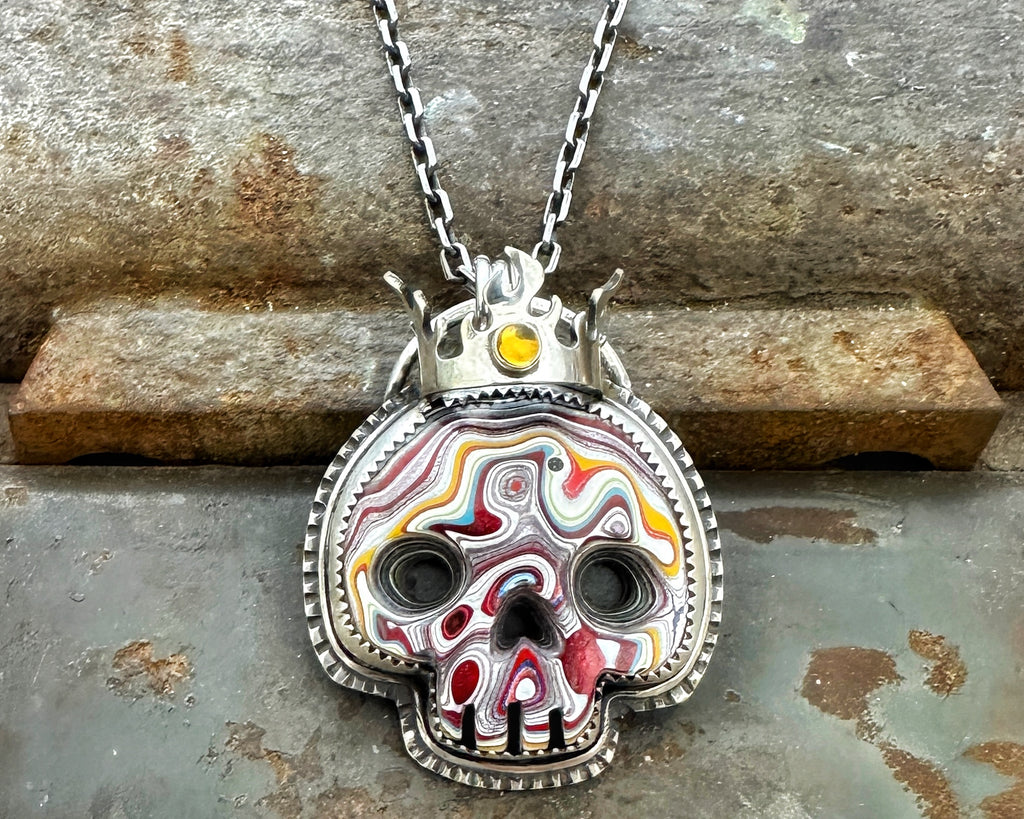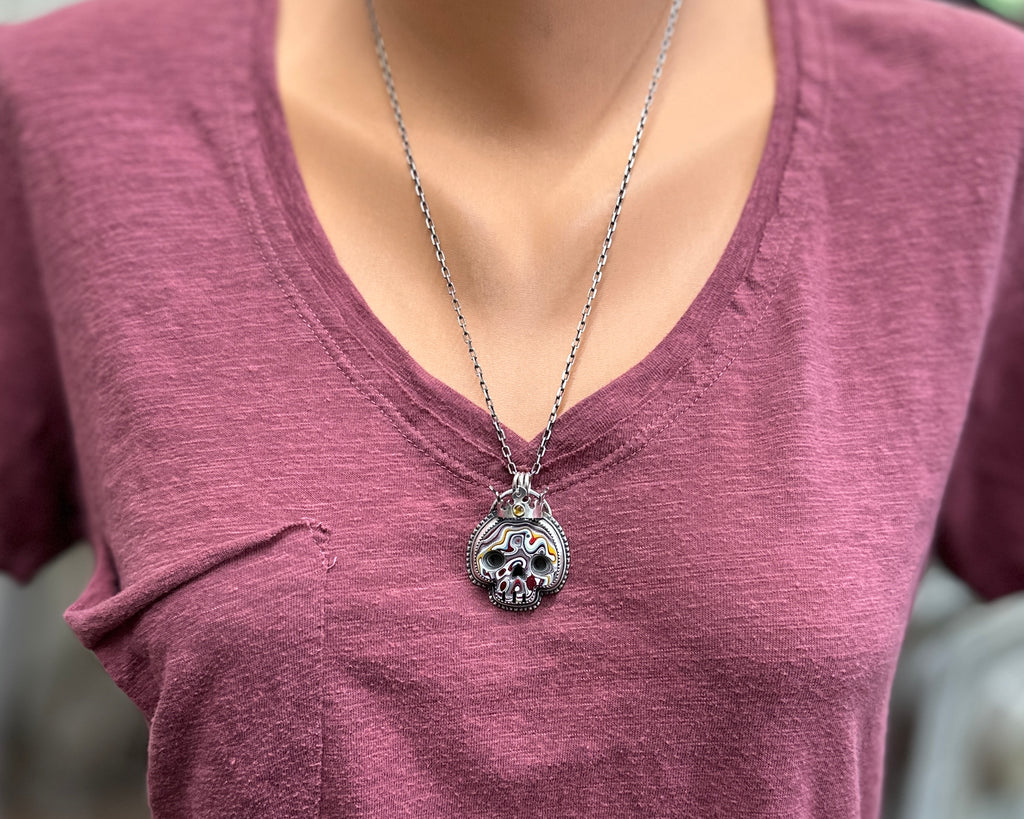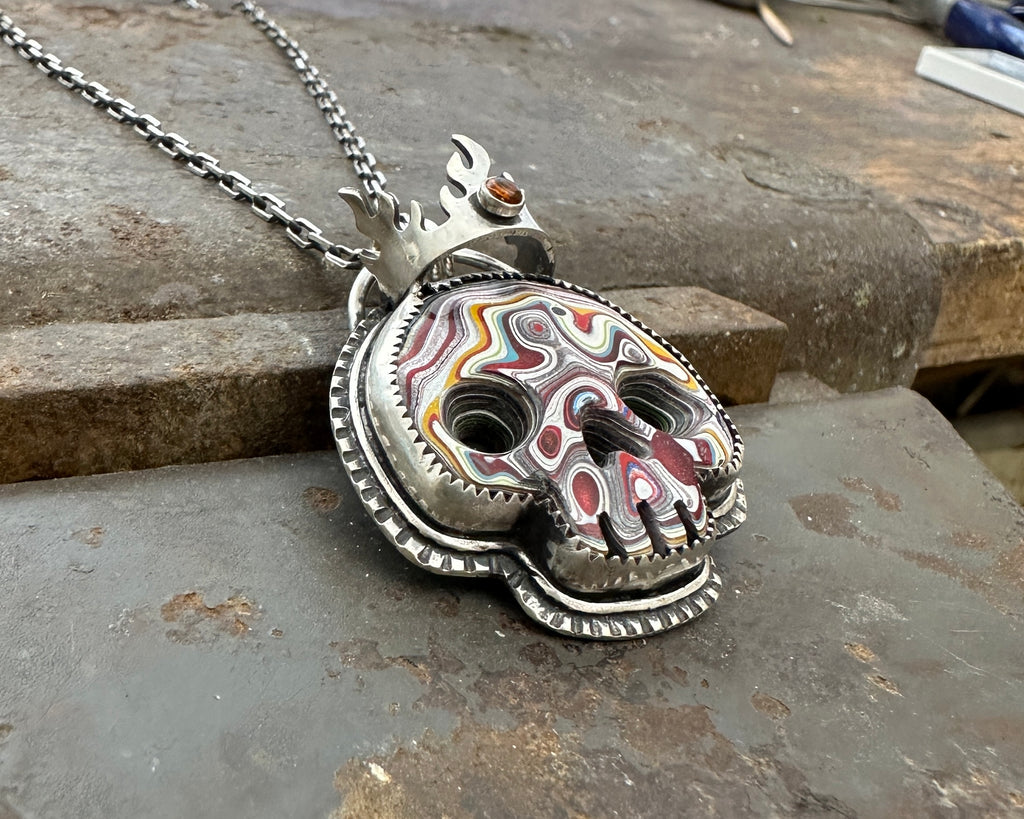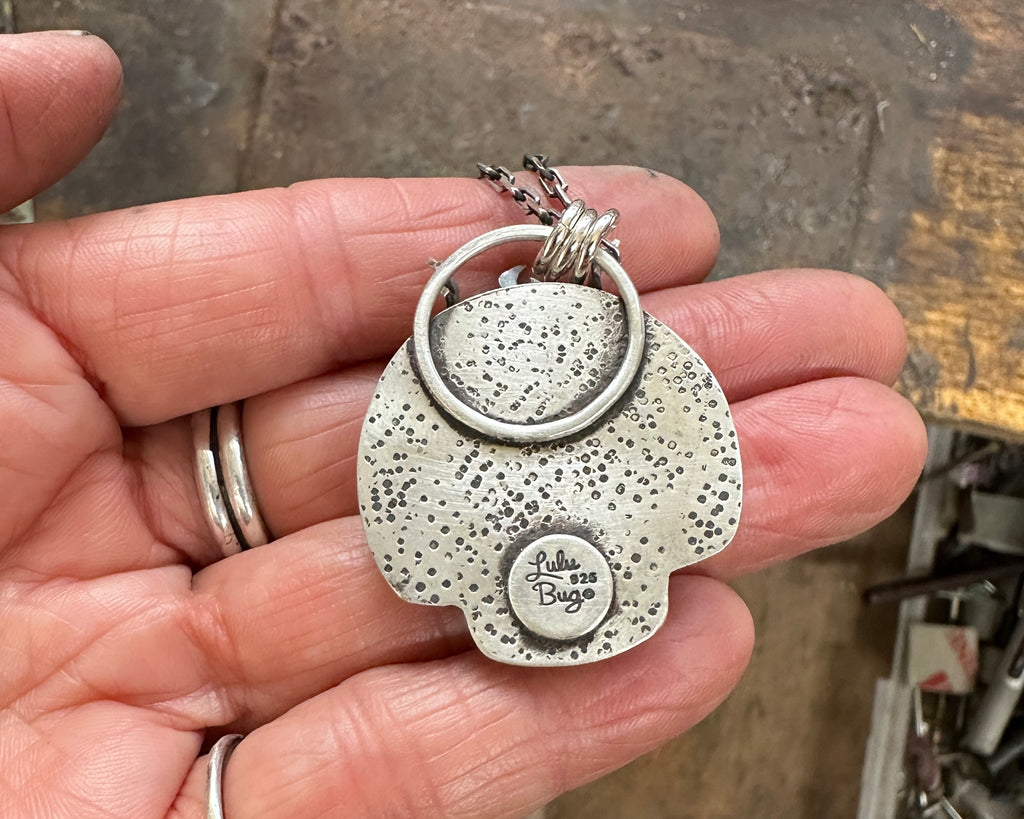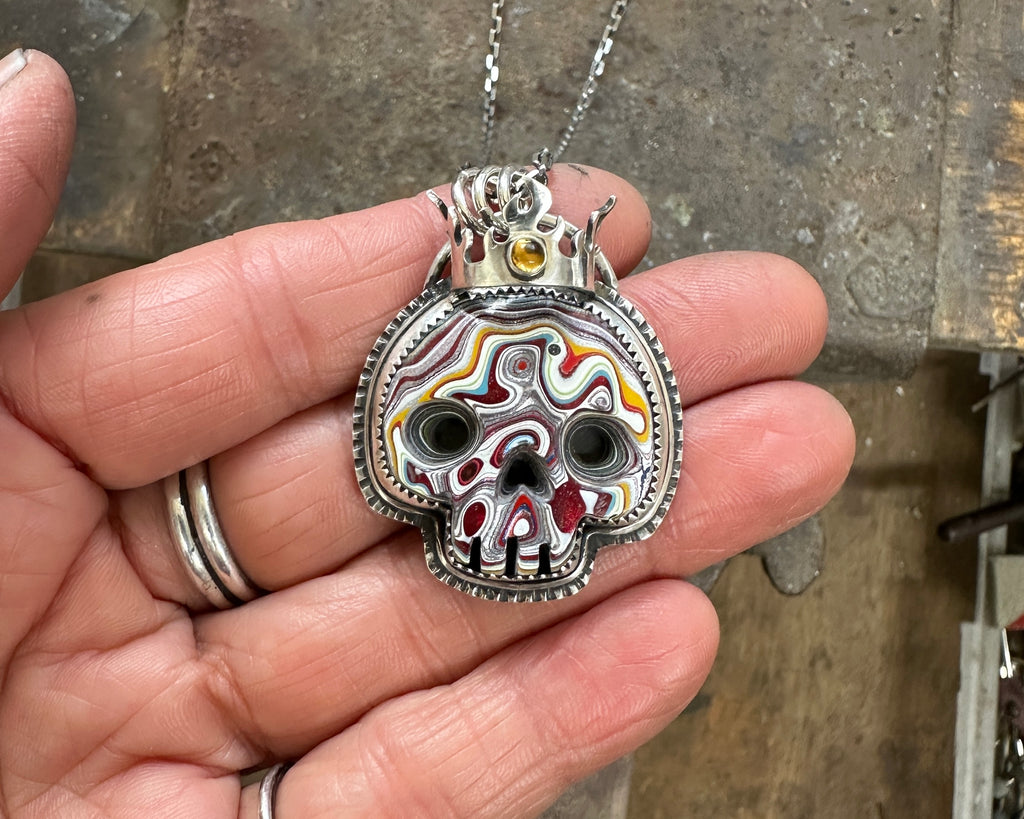 Fordite Skull with Citrine
Fordite Skull with Citrine
A Fordite skull, set in sterling silver with a 3mm Citrine on the crown. 
Fordite is layers of automotive paint, which has built up on the racks which hold the vehicles. I cut this skull from a chunk of it, using the same tools that I use to cut a stone, so this piece is truly made by me. It measures about 1.5" tall, including the bail but not the jump rings. It comes on a 22" oxidized sterling chain. Please note that I'm shipping within the US, Canada and Australia only at this time, all fully insured.
Copyright 2023 Susan Urquhart
The artist reserves all reproduction rights. No work may be reproduced in any manner whatsoever with out express, written consent of the artist.