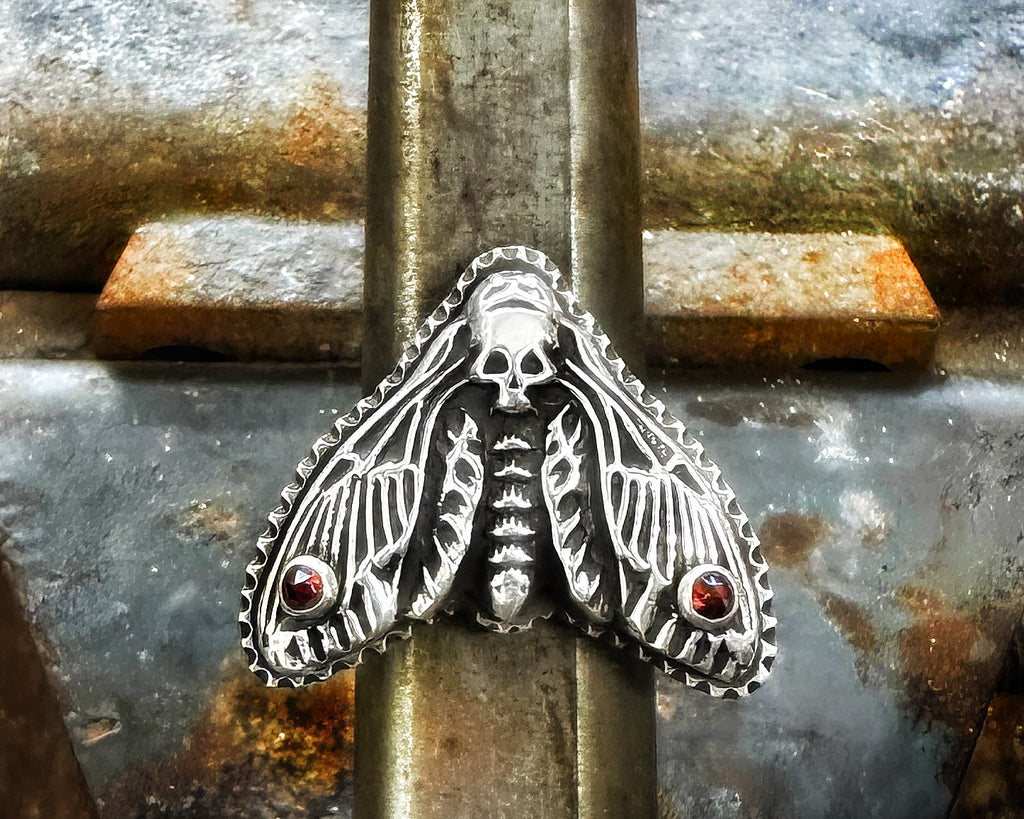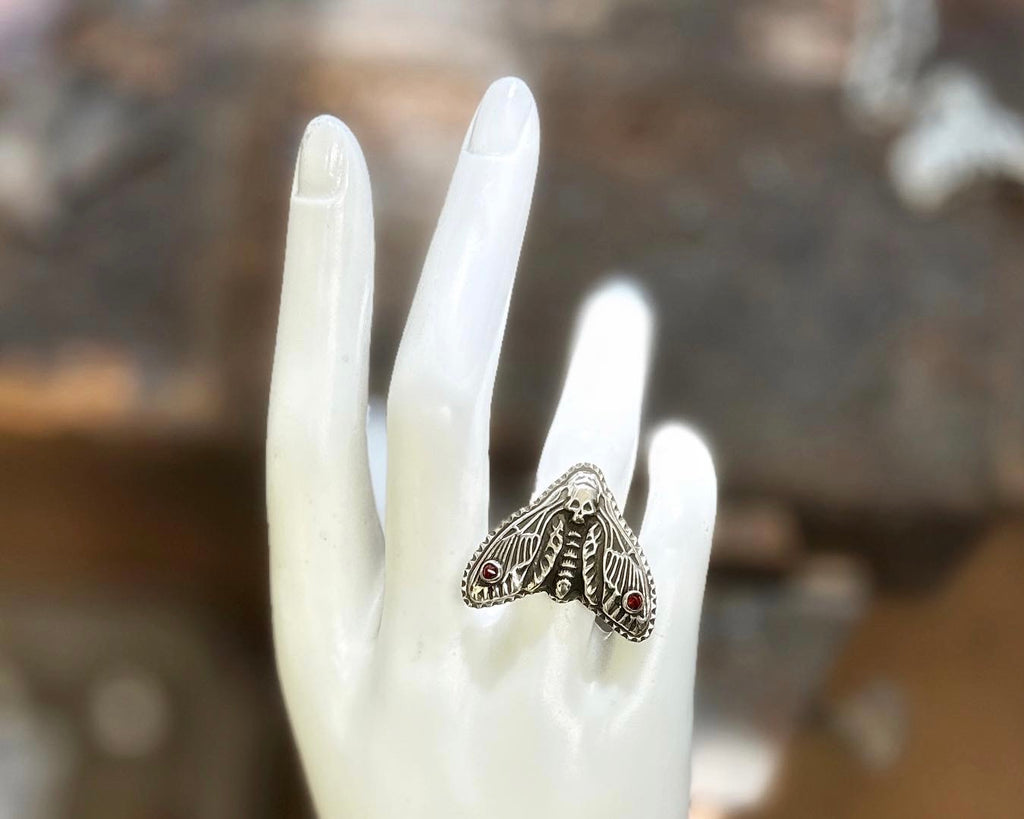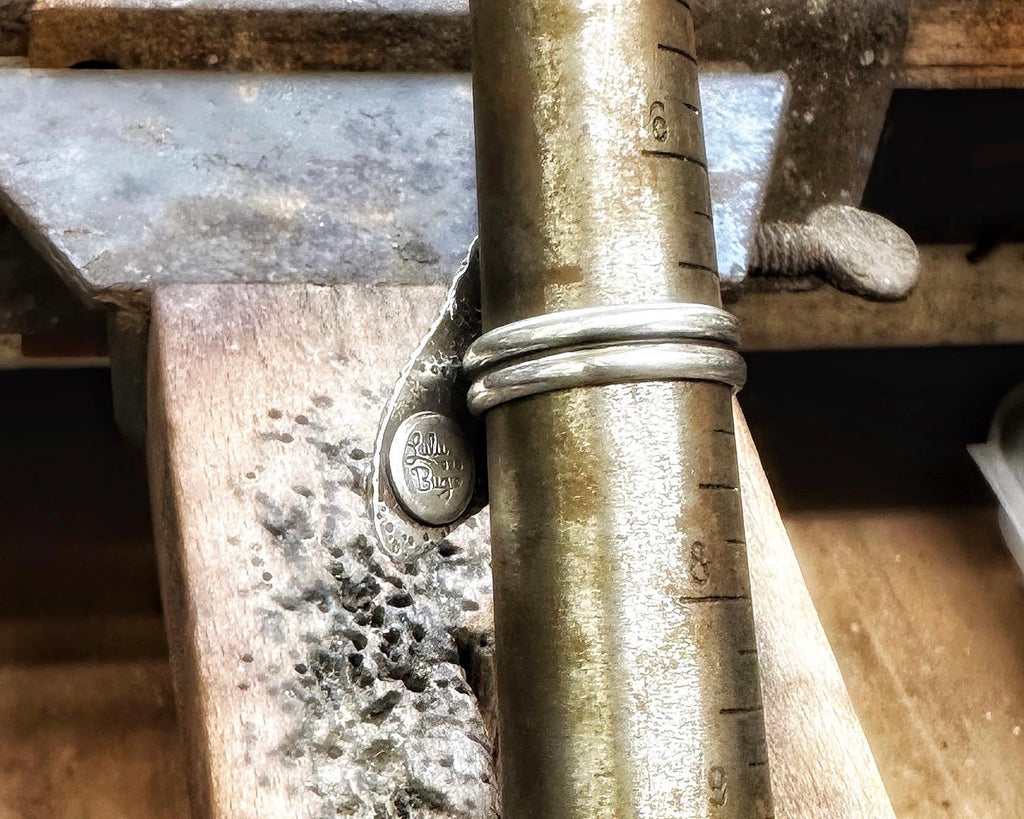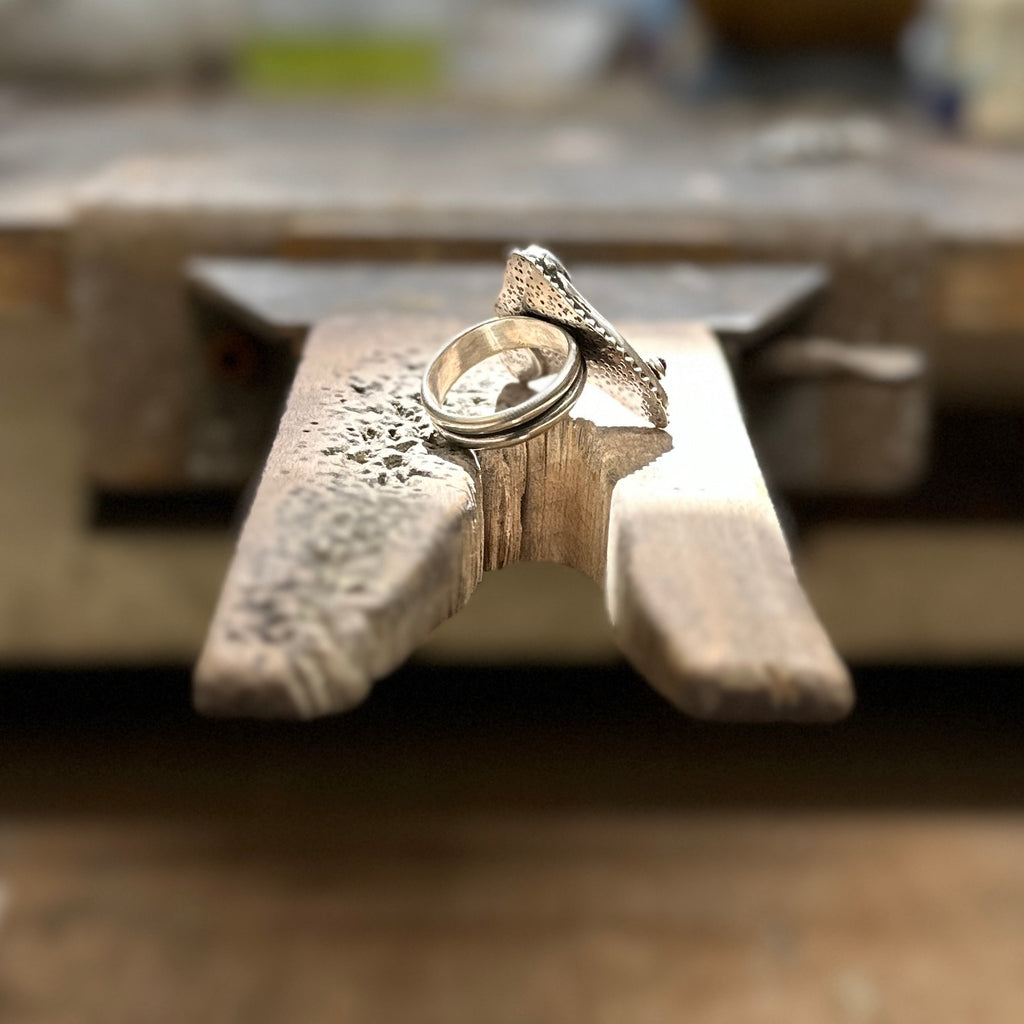 Death's Head Moth RIng
Death's Head Moth RIng
A very detailed, weighty sterling silver Death's Head Moth with two 3mm rose cut garnets on the wings. It measures a bit under 1 1/4" at it's widest point and has a double half round band. Please note that this is made to order in your size and will ship 5-10 business days after ordering.
Copyright 2023 Susan Urquhart
The artist reserves all reproduction rights. No work may be reproduced in any manner whatsoever with out express, written consent of the artist.